Your Business'
Safety Net
Insurance for Your Company and Employees
Protect Your Business With Commercial Insurance Policies
Unforeseen circumstances such as natural disasters or injuries within the workplace may cause negative consequences to your business. Turn to North Texas Insurance Agency to protect your company with an insurance policy. We have proudly served organizations in Frisco, TX, Plano, TX and South Carolina.
Our agency has been exclusively selling commercial insurance policies for more than 20 years. We will go over your business' plans and goals and search through our extensive network of providers to offer you the best insurance options.
After this, we will tailor a comprehensive coverage that will meet your business' needs and budget.
At North Texas Insurance Agency, our goal is to maintain excellent customer service combined with exceptional results. Our agents will educate you on the coverages available so you can choose the most viable option for your business. We will help you find the most affordable rates for the following:
Employment Practices Liability Insurance

Professional Liability Insurance

Fidelity and Surety Bonds
With our help, you can achieve the peace of mind knowing that your business is protected. Call us at (972) 712-7100 to consult with our agents today.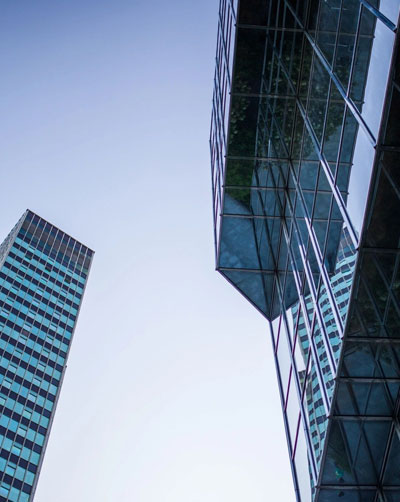 We have compiled frequently asked questions from our clients.
For any other inquiries, contact us today.
"Todd Heron has gone above and beyond as an insurance agent for my business. He guided me as to what I needed, assisted with all the paperwork, and is there for me any time I need advice, certificates of insurance, or help of any kind. On a scale from one to ten I definitely rate North Texas Insurance Agency a ten."
Johnny, South Carolina
"I have bought insurance from Todd Herron of North Texas Insurance for many years.He has handled our Worker's Comp, General Liability, Buildings and Contents and more. He is always on top of things and is readily available when I need something. I can highly recommend Todd......he makes my life easier."
Judy Patterson
"I'm located in PA and I contacted North Texas Insurance Agency to get a quote for some business insurance. They were able to turn a quote around in a very short period of time. They shopped the insurance for me and gave me the best price for the most coverages. Their customer service is awesome! I would recommend them to anyone."
Mike, Pennsylvania
"As a business owner, it's important to feel confident that my business insurance needs are met and my agent is always accessible. North Texas Insurance and Todd Herron exceed those expectations."
Larry, South Carolina
"This man is amazing, he does everything to make sure my insurance needs are met. I would strongly recommend North Texas Insurance on a personal reference and also a corporate reference."
Trey Easton
"I have been with Todd Herron and his agency for over 10 years. I refuse to go anywhere else. Todd is the consummate professional. I have both my business and personal policies with him. Over the years, I have added children and more cars. Each time, Todd goes over everything in detail making suggestions that save me money. His advice is spot on. He is not in the business to make a fast buck but rather to build lifetime relationships with clients. I cannot recommend a better agent in N. Texas than Todd Herron."
Teresa Staggs
"I have worked with North Texas Insurance for 5 years now and it has been nothing short of a pleasure. I have many construction projects going each year and I am constantly needing changes to my policy and COI's. I never have to wait for paperwork and the staff is always accommodating."
Brent Fuller
"I contacted Todd to get an insurance quote for my business. He explained the coverages to me to make sure I understood what it is I'm buying. He also gave recommendations to better protect my business and I took advantage of that advice. Contact Todd and you'll see why I went this agent."
Scott, Texas
"Todd Heron is the best! He's a great guy and he always sends Certificates of Insurance right away. He is very diligent in reviewing our policies at renewal and trying to save us money!"
Julie Johnson